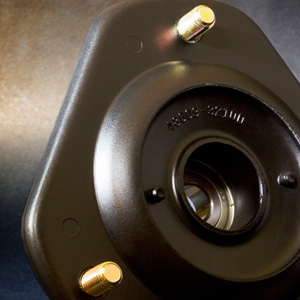 Concept
Shock absorber mounting or Strut mount serves as the mounting point for the top of vehicle's strut assemblies to connect to vehicle chassis.
Shock absorber secures the suspension to the vehicle body to control vibration, ensuring stability and making the ride more comfortable.
Function
Shock absorber mounting is the upper pivot or attachment between the shock absorber and chassis.
It supports the vehicle weight , enable a steering of the spring strut and prevents the penetration of vibration and noises into the chassis.